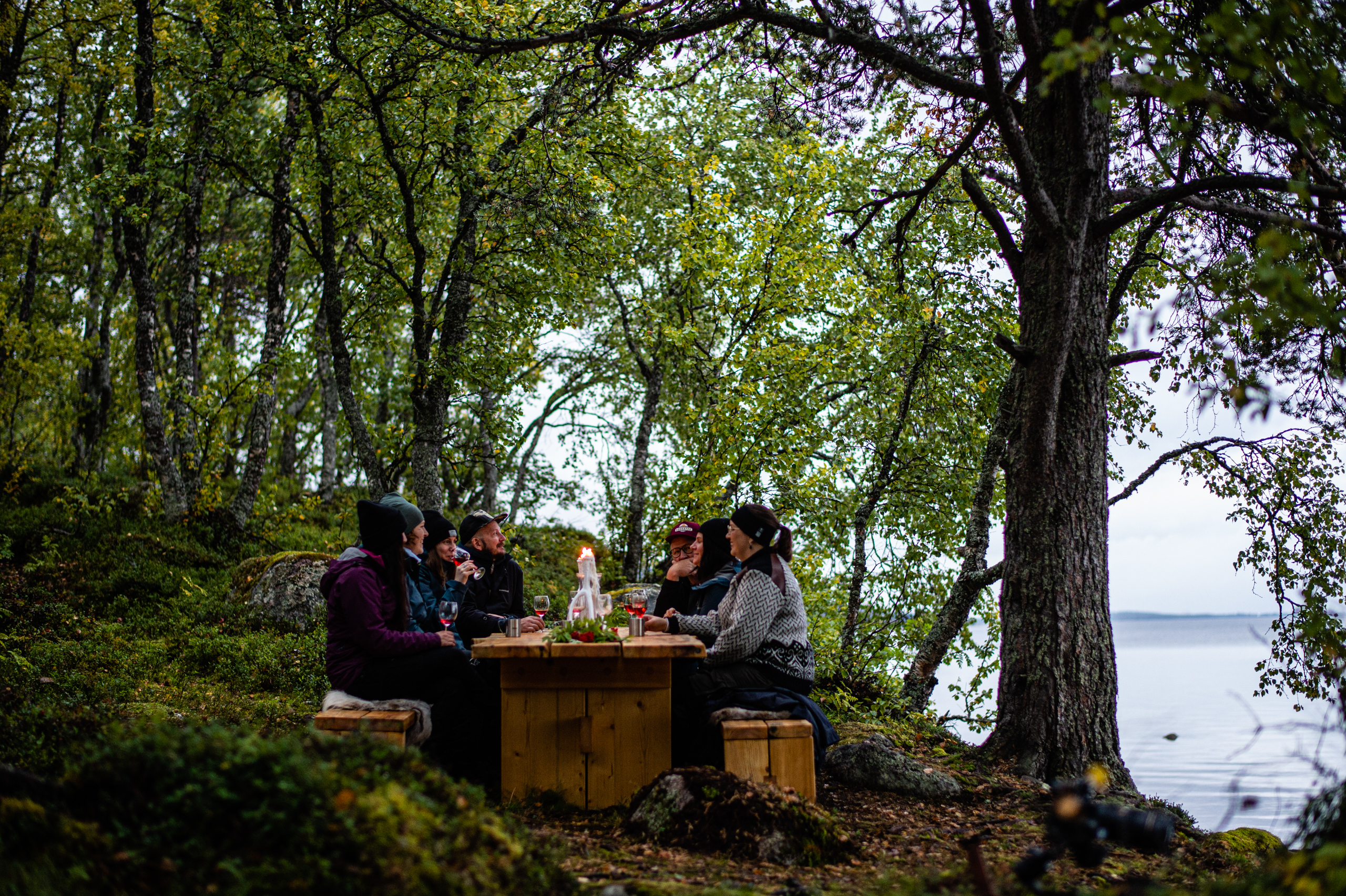 A DIY gourmet experience in Arjeplog's mountaneous island world.
Skeppsholmen, Arjeplog
The table is located on an islet named Skeppsholmen, connected with the mainland by a footbridge. The area is accessible by car, up until the bridge that connects the marina area with Skeppsholmen.

To see the location of the table in Google Maps, click here.
Kick off your next culinary adventure
The Edible Country experience in Arjeplog turns your surroundings into a DIY gourmet restaurant. Catch your own fish, go foraging for edible greens and whip up a natural, sustainable and delicious meal.
Our restaurant table is located on an islet in Hornavan, Sweden's deepest lake, near the Arjeplog marina. It shares the islet with a group of traditional Sámi kåtor – tipis, and is overlooking the arctic mountain world.
Go foraging for greens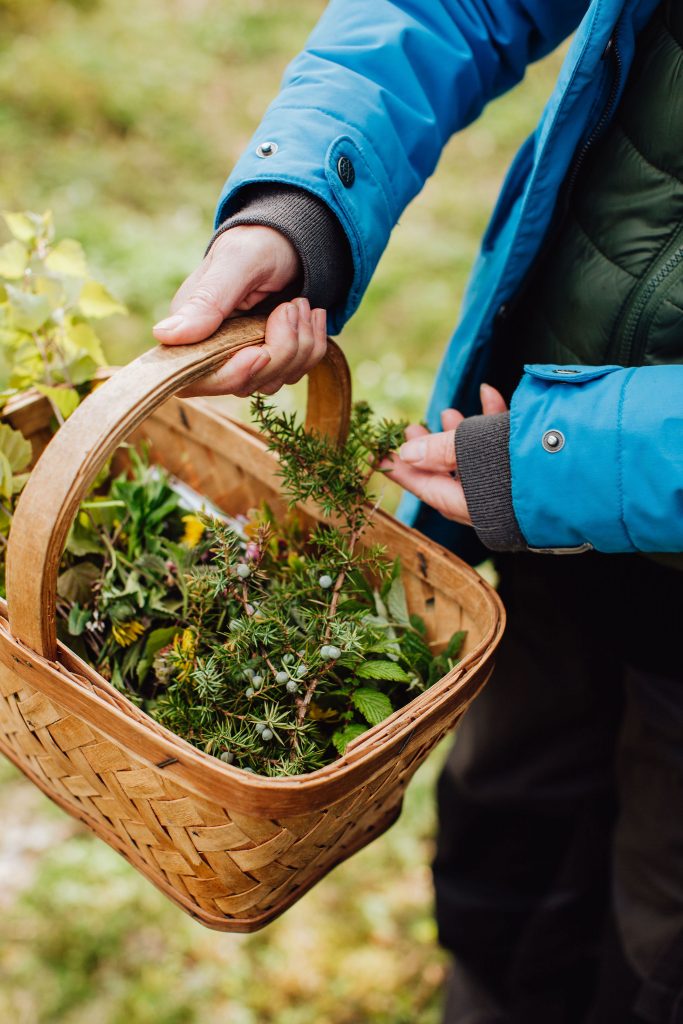 As natural as it gets. Our surroundings are full of edible goodies.
Bake your own bread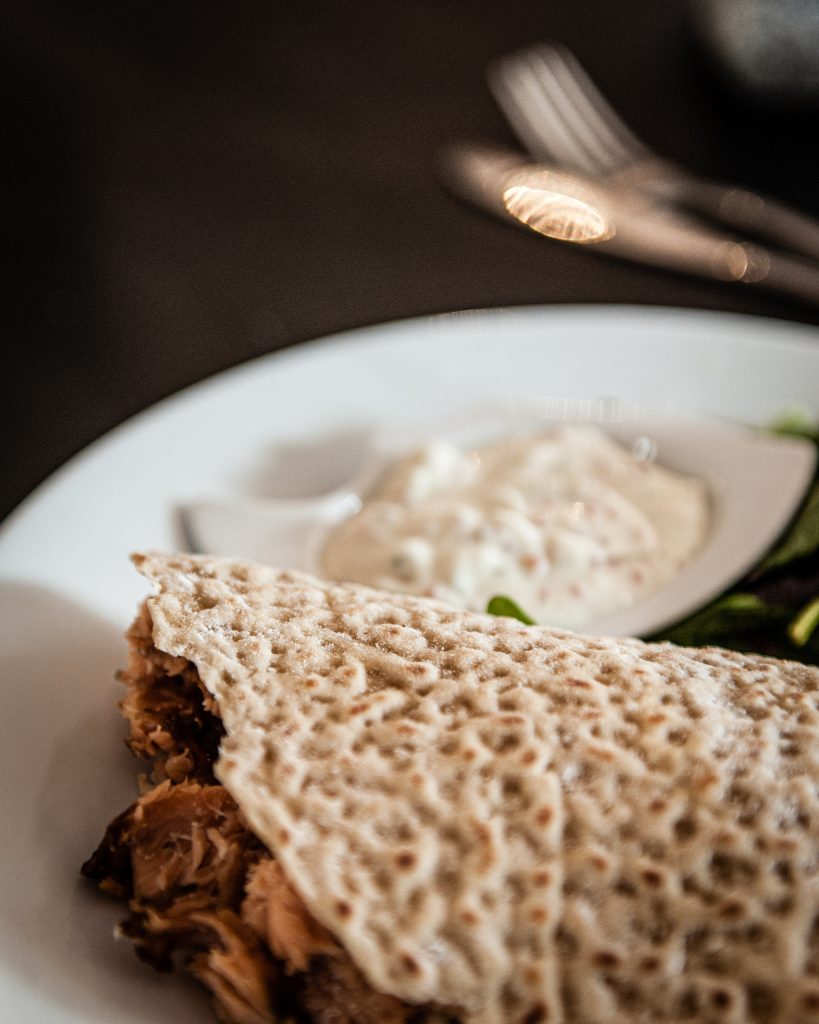 Enjoy the local Sámi Gahkku bread, cooked over an open fire
Catch your own fish
Go fishing with our experienced guides who know the waters like the back of their hand.
Opening hours
12 o'clock on Sundays from June 5.
The Edible Country experience is bookable
once a week from June 5 and throughout August.
The day and time is always the same: 12 o'clock on Sundays.
Price
The DIY experience is 250 SEK per person.
That means foraging on your own and collecting everything you need, before cooking the meal yourselves.
You will be provided with a recipe and list of ingredients. A cooking kit, butter and salt is also included.
---
Add ons
contact us directly for booking add ons
– Basket of ingredients,
ready for you to cook by yourself.
– Guided foraging.
Pick you edible greens together with an experienced local.
– Guided fishing.
Catch your own fresh fish with our guides.
200 SEK pp.
Duration: 1 hour.
400 SEK pp.
Included: Fishing permit
---
– Firewood,
so you can cook your meal over an open fire instead of using the gas-fueled cooking kit.
– Done-for-you cooking.
Have us cook your ingredients for you, so you can focus on the beautiful surroundings. (pick your own ingredients, or book the "basket of ingredients" add-on as a compliment).

–All inclusive
Package deal that includes all add-ons.
Good to know
Accessibility
The footbridge to Skeppsholmen is wide enough for wheelchairs, but the last few meters to the table is a path with natural occurrence of roots and rocks. We recommend that guests in wheelchairs have someone assisting them along the way.

The foraging activity is adaptable, so that you follow a walkway and a smaller road in the area to forage for plants and try fishing from a jetty.
Toilets
There is a privy at Skeppsholmen. A toilet for the disabled can be found at the hotel in the marina, close to Skeppsholmen.
Clothes
We recommend clothes adapted to the weather, along with comfortable walking shoes.
In case of bad weather
There is a large wooden kåta – tipi – located on Skeppsholmen close to the table, which can be used in case of heavy rain or fire restrictions due to dry weather. The tipi has an indoor fireplace and a cosy atmosphere.
---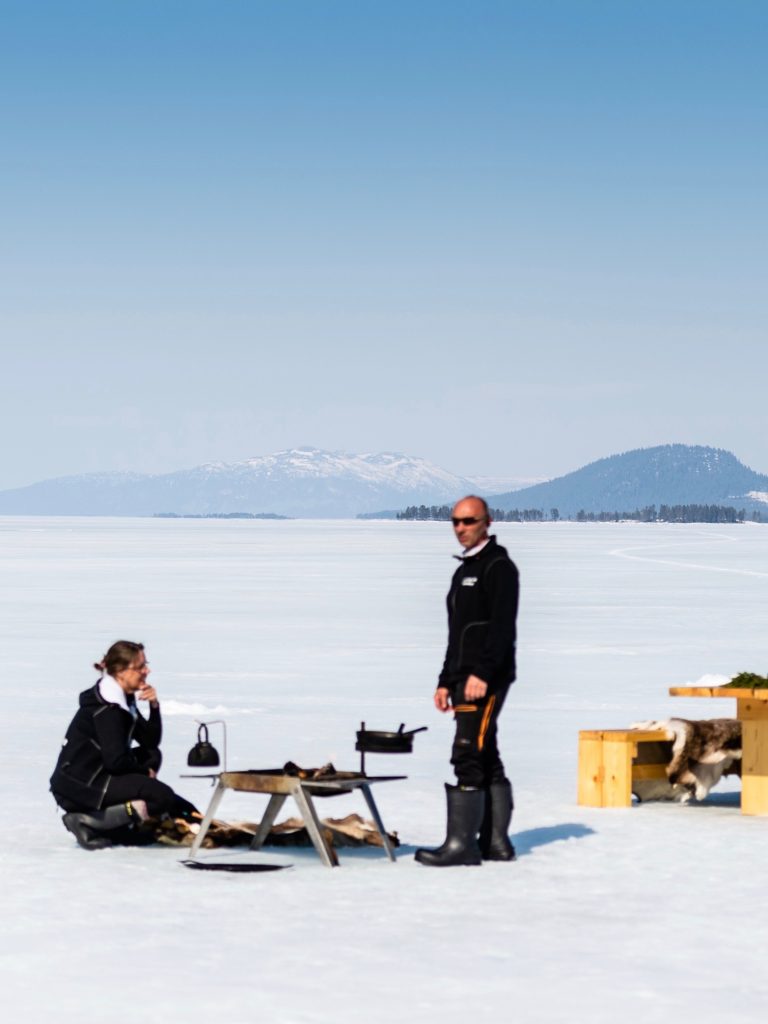 Here we are!
We are Pernilla and Ingemar,
both born and raised in Arjeplog and run A-events.
We will be your guides for your Edible Country experience.
Equipped with knowledge of our local flora, we are happy to spend the day with you to gather all the ingredients you need.
We also know the best places to catch fresh fish that can be put on your plate.
If the fish would not bite, or if you prefer a more convenient approach, we are happy to provide you with a basket of ingredients or even cook the food for you so that you can focus on enjoying the beautiful surroundings.
Welcome to us in Arjeplog!
Warning: Undefined array key "align" in /customers/4/3/c/a-event.se/httpd.www/arb/wp-content/plugins/embed-bokun/embed-bokun.php on line 226
Warning: Undefined array key "useCustom" in /customers/4/3/c/a-event.se/httpd.www/arb/wp-content/plugins/embed-bokun/embed-bokun.php on line 228
Book add-ons directly with us